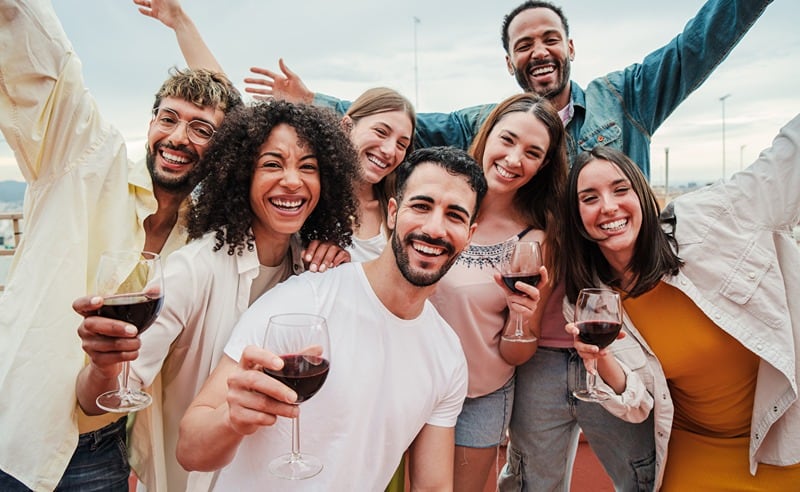 Opinion Article: The "Sip and Stroll" Program at Desert Ridge Marketplace: A Challenge for Public Safety
As Desert Ridge Marketplace in Phoenix, Arizona, introduces their new "sip and stroll" program, allowing patrons to walk around with alcoholic beverages, the potential risks of DUI incidents in the area have risen. While undoubtedly this new feature adds to the entertainment and social scene of this lively hub, it is imperative to consider public safety and take necessary measures to prevent any incidents. This opinion article explores the challenges of implementing such public drinking laws, potential dangers, and the need for responsible drinking for the safety of all.
The Struggle of Public Safety: Challenges of Alcohol Consumption in Public
The Desert Ridge Marketplace is known for its variety of enjoyable and engaging activities. The "sip and stroll" program aims to add to the attraction of the marketplace, but this addition comes with its own challenges. While it is legal for patrons to consume alcoholic beverages in the designated areas, it remains crucial to address the potential implications this may have on public safety. The primary challenge faced is the potential increase in DUI incidents in the area. The likelihood of individuals consuming more than they would otherwise, often leading to poor judgment, exhibits a risk of harming not only themselves but others around them.
Driving Under the Influence: Understanding the Risks
The consequences of driving under influence can be disastrous, and this applies even more so in busy public areas like the Desert Ridge Marketplace. Drunk driving can lead to accidents, injuries, and even death. To avoid any such incidents, it is vital for everyone to be responsible and understand their limits when consuming alcohol or when dealing with people under the influence. With this in mind, it is crucial that while the "sip and stroll" feature offers a novel experience, patrons should be mindful of responsible drinking and cooperate with public safety and law enforcement officials to ensure the safety of all.
Public Drinking Laws: Challenges and Controversies
The "sip and stroll" program adds a new dimension to the discussion of public drinking laws. The objective behind such laws is often to reinforce the fun aspect of outdoor events while at the same time promoting a sense of personal responsibility and safety. However, these laws can raise some apprehensions in terms of their implementation, which can give rise to challenges and controversies. The introduction of the program necessitates putting mechanisms in place to ensure public safety and raise awareness of the risks and consequences of irresponsible behavior and drinking. Online marked spaces, police checkpoints, and sidewalk barriers would be effective solutions to keep people safe and prevent accidents from occurring.
The Need for Responsibility: It Takes a Community
The introduction of such a program is a shared responsibility between the marketplace, patrons, and local officials. It requires constant communication and cooperation between all parties. The marketplace should acknowledge their social responsibility and take measures to prevent any incidents. It is essential to remind patrons of the importance of responsible drinking and to offer ample support to those that need it. The community should understand the dangers of reckless behavior and encourage each other to be mindful of their actions. Lastly, law enforcement officials should rigorously monitor and enforce all public drinking laws in the designated areas to prevent any accidents or mishaps.
A Balanced Approach: Safety and Entertainment
The introduction of the "sip and stroll" program can offer patrons an enjoyable and entertaining experience if implemented correctly. Safety measures should be taken seriously and should come first to ensure the success of such an initiative. It is important to understand that entertainment and public safety are not mutually exclusive but intertwined; as such, they should be treated as complementary features of the marketplace. The "sip and stroll" program can become a beacon of responsible and entertaining nightlife, addressing all the concerns and challenges that currently exist within the intersection of public drinking laws and safe community spaces.
Preventing DUI Incidents: Our Responsibility and the Pledge We Ought to Take
It goes without saying that the current pandemic has severely impacted social gatherings, events, and nightlife. The introduction of the "sip and stroll" program at Desert Ridge Marketplace should come as a positive development and a much-needed breath of fresh air for those who have longed for some enjoyable outdoor experiences. However, it is also necessary to be aware of the potential risks involved and take necessary measures to avoid incidents and accidents. As such, it falls upon each individual patron to pledge to drink responsibly and respect the community they are visiting. Moreover, it is imperative that the marketplace, local officials, and law enforcement collaboratively implement stringent safety measures and enforce public drinking laws to prevent any DUI incidents from occurring.
A Safe and Enjoyable Experience: The Objective of Desert Ridge Marketplace "Sip and Stroll" Program
The "sip and stroll" program has become a popular and successful initiative, drawing people to the marketplace and offering a unique social experience. However, we must not forget our responsibility towards public safety, which is of paramount importance. While it is about having fun and enjoying oneself, it is also about drinking responsibly and being aware of one's surroundings and actions. We must always strive to create a balance between enjoyment and responsibility.
We can create safe and inclusive communities that prioritize public safety and promote a sense of personal responsibility. The Desert Ridge Marketplace's "sip and stroll" program has the potential to offer such an experience. We need to pledge to act responsibly, cooperate with the public safety officials, and respect the community we visit. Only united can we create the safety that is crucial to the Desert Ridge Marketplace and its successful "sip and stroll" program.
DUI at Desert Ridge MarketPlace